Matt Mason
Nebraska State Poet 2019-2024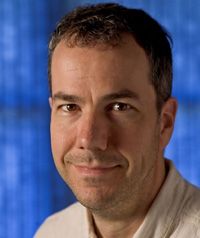 The State Poet promotes and encourages appreciation of poetry and literary life in Nebraska while inspiring an emerging generation of new writers.
---
Mason earned his MA in Creative Writing from the University of California at Davis, then, of course, moved to Omaha where he now lives with his wonderful wife Sarah and daughters Sophia and Lucia. He edits PoetryMenu.com, a listing of every Nebraska poetry event, and founded Morpo Press which, since has published 30 chapbooks and one book by up-and-coming local writers. New Michigan Press released his chapbook Mistranslating Neruda in 2003 and Lone Willow Press put out When The Bough Breaks in 2005. He founded and, from 2002-2014, ran the Omaha Healing Arts Center Poetry Slam as well as the occasional reading series. Matt has read his poetry everywhere from behind the podiums of the Nebraska Book Festival to the stages of the National Poetry Slam as well as at universities, high schools, libraries, book stores, radio shows, prisons, state fairs, art museums, bars, ice cream parlors, and coffee shops across the country–and on three other continents.
Matt currently serves as Executive Director of the Nebraska Writers Collective, festival coordinator for the Louder Than a Bomb: Great Plains Youth Poetry Festival, past board president for the Nebraska Center for the Book, and consults for the Nebraska Arts Council for Nebraska's Poetry Out Loudprogram (an NEA/Poetry Foundation program).