Nebraska Cultural Endowment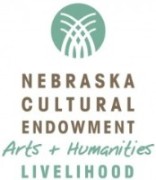 The Nebraska Cultural Endowment represents a unique partnership between the State of Nebraska and the people of Nebraska. It is a special fund that helps sustain arts and humanities programming developed by the Nebraska Arts Council and Humanities Nebraska. Watch this video to see how the NCE specifically helps Humanities Nebraska fulfill our mission.
---

Leave a lasting legacy for public access to the arts and humanities by becoming a Legacy Donor through the Nebraska Cultural Endowment.  When you let HN and NCE know of your estate planning charitable intentions, you will join other supporters and become a Legacy Donor. To become a Legacy Donor, please contact Kyle Cartwright, Executive Director of NCE (402.595.2722, kcartwright@nebraskaculture.org,) or Heather Thomas at HN (402.474.2131, heather@humanitiesnebraska.org).
NCE and HN are proud to recognize these Legacy Donors: 
Harold W. & Marian Andersen • Robert E. Benzel and Joseph G. (Gerry) Sullivan • Jack & Sally Campbell • Larry Carlson • Kyle Cartwright • Robert & Karen Duncan • The Estate of Mitzi Fox • Don & Janice Hinds • Jane Renner Hood • Louise Kent • Ellen and Charles Lierk • Melissa L. Marvin, in honor of Sharon and Sam Marvin • Robert & Mary Nefsky • Sharee & Murray Newman • Ann O'Hara • The Estate of Christian Petersen • The Estate of Donald W. Pederson • The Estate of Ester Pilster • The Estate of Jacquelyn Rosenlof • Trixie & David Schmidt • Pamela Hilton & Marcus Snow • Rita & John Stinner • John & Nancy Wiederspan • Suzanne Wise
---
Tax advantages to planned giving:
Congress passed a bill that permanently allows individuals ages 70 1/2 or older to make a tax-free gift to qualified charitable organizations such as Humanities Nebraska or the Nebraska Cultural Endowment directly from their individual retirement accounts (IRAs).  For many, using funds from their IRA is a convenient and tax-effective way to make charitable donations.
Donors who want to take advantage of this tax-efficient giving opportunity should make a request to their IRA plan administrator, asking that the distribution be made payable to Humanities Nebraska (or NCE). Please notify Heather Thomas of your gift intentions by sending this completed form via e-mail to heather@humanitiesnebraska.org. 
Benefits include:
You are putting your IRA to work to support Humanities Nebraska!
The distribution is not recognized as income.
The gift counts toward your minimum required distribution for the year.​
Thank you for helping the humanities flourish in Nebraska!