Thanks for a great conversation in Kearney!
---
The World Theatre
Thursday, November 15, 2018
7:00 - 8:30 PM
---
Feedback
"I was impressed with the caliber of the panelists. They were open-minded and articulate in their expressions. I learned a lot."
"...It did reignite my fire for journalism. I honestly loved every minute and wished I had brought someone who would discuss it with me. This was very timely!"
"[I] really enjoyed the panel and the conversations. Hope there are more community events like this in the future."
---
Panelists
Shon Barenklau
Publisher for The Kearney Hub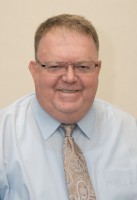 Kearney Hub – since March 2018; started career in Kearney as copy editor then news editor – 1985 to 1993
Carlsbad, NM, Current-Argus – managing editor then production director – 1993 to 1997
Papillion Times, Gretna Breeze, Ralston Recorder – publisher – 1997 to 2014
Central Weekly Group, which is 11 newspapers in Omaha suburbs and western Iowa – 2014 to 2016
Vice president, Midwest Group, which is 20 newspapers from Council Bluffs, IA, to Scottsbluff, NE – 2016 to current
Publisher, Kearney, NE, Hub – March 2018
University of Kansas – bachelor in News/Editorial – 1985
Erin Grace
Columnist for The Omaha World-Herald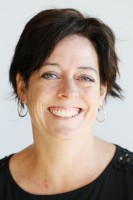 Erin Grace is a metro columnist at the Omaha World-Herald, where she has worked for the past 20 years. She writes a variety of breaking and enterprise columns, covering everything from Trump rallies to refugee arrivals and offering personal takes on subjects like the Catholic church's child sex abuse scandal and whether it's time to let her hair go gray (spoiler: it's not!). She is a fourth-generation Omahan who once lugged Sunday World-Heralds up her hilly midtown neighborhood streets back before the Internet when she was a kid and newspapers were heavy. She is an Omaha Marian and Marquette University graduate. She spent three years teaching English in Louisiana for Teach for America. She helped launch the World-Herald's - and probably the state's - first newsroom labor union. She currently lives a mile from where she grew up with her husband, three soccer-playing children and a puppy.
Matt Waite
Professor at the University of Nebraska- Lincoln College of Journalism and Mass Communications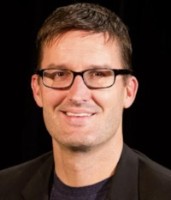 Matt Waite is a professor of practice in the College of Journalism and Mass Communications at the University of Nebraska-Lincoln and founder of the Drone Journalism Lab. Since he joined the faculty in 2011, he and his students have used drones to report news in six countries on three continents. He regularly speaks about the legal and ethical complexities of using drones at conferences around the world and is regularly consulted by media organizations about their potential. He also teaches courses in data journalism, web development and the intersection of storytelling and technology. From 2007-2011, he was a programmer/journalist for the St. Petersburg Times where he developed the Pulitzer Prize-winning website PolitiFact. Before that, he was an award-winning investigative reporter for the Times and co-author of Paving Paradise: Florida's Vanishing Wetlands and the Failure of No Net Loss.
---
Moderator
Sarah McCammon
Correspondent at National Public Radio (NPR)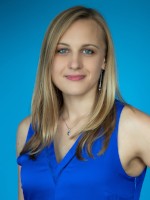 Sarah McCammon is a correspondent covering the Mid-Atlantic and Southeast for NPR's National Desk. Her work focuses on political, social, and cultural divides in America, including abortion and reproductive rights, and the intersections of politics and religion.
During the 2016 election cycle, she was NPR's lead political reporter assigned to the Donald Trump campaign. In that capacity, she was a regular on the NPR Politics Podcast and reported on the GOP primary, the rise of the Trump movement, divisions within the Republican Party over the future of the GOP and the role of religion in those debates; that work earned her a rare invitation inside a closed-door meeting between evangelical leaders and Trump soon after he clinched the nomination.
Prior to joining NPR in 2015, McCammon reported for NPR member stations in Georgia, Iowa, and Nebraska, where she often hosted news magazines and talk shows. She's covered debates over oil pipelines in the Southeast and Midwest, agriculture and environmental issues in Nebraska, the rollout of the Affordable Care Act in Iowa, and coastal environmental issues in Georgia.
McCammon began her journalism career as a newspaper reporter. She traces her interest in news back to childhood, when she would watch Sunday political shows – recorded on the VCR during church – with her father on Sunday afternoons. In 1998, she spent a semester serving as a U.S. Senate Page. She's received numerous regional and national journalism awards, including the Atlanta Press Club's "Excellence in Broadcast Radio Reporting" honor in 2015.
McCammon is a native of Kansas City, Mo. She spent a semester studying at Oxford University in the U.K. while completing her undergraduate degree at Trinity College near Chicago.
---
Additional Supporters