Doris Kearns Goodwin: the 25th Annual Governor's Lecture in the Humanities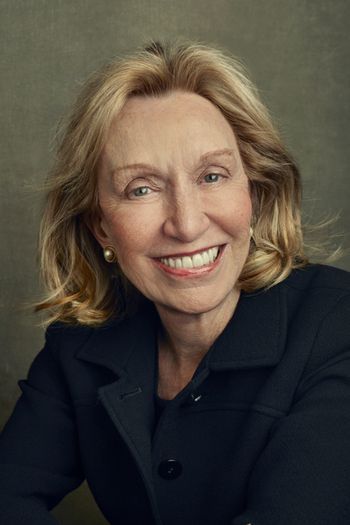 World-renowned presidential historian and Pulitzer Prize-winning author Doris Kearns Goodwin will deliver the 25th annual Governor's Lecture in the Humanities on Tuesday, September 22, 2020 at the Lied Center for Performing Arts in Lincoln. The lecture will be presented by Humanities Nebraska (HN) and the E.N. Thompson Forum on World Issues and sponsored in part by the Duncan Family Trust.
Goodwin is seen frequently on major television stations, cable networks and shows including "Meet the Press" and "The Late Show with Stephen Colbert." She has served as a consultant for various documentaries, including "Baseball" by Ken Burns and several about American presidents. She was awarded the Charles Frankel Prize, given by the National Endowment for the Humanities, the Sarah Josepha Hale Medal, the New England Book Award, as well as the Carl Sandburg Literary Award.
Co-chaired by HN board members Connie Duncan and Chris Zygielbaum, the benefit dinner prior to the free public lecture raises important funds for HN's statewide programs. Invitations will be mailed this summer. For information regarding sponsorships, please contact Heather Thomas at Humanities Nebraska: heather@humanitiesnebraska.org.
The E.N. Thompson Forum on World Issues is a collaboration of the Cooper Foundation, the University of Nebraska-Lincoln, and the Lied Center for Performing Arts. Humanities Nebraska is a non-profit organization that inspires and enriches personal and public life by delivering opportunities to engage thoughtfully with history and culture. Visit humanitiesnebraska.org to learn more.