2020 Lecturer: Doris Kearns Goodwin
Tuesday, September 22, 2010 • Lied Center for Performing Arts • Lincoln
---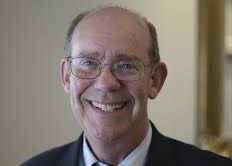 David Eisenhower, grandson to Dwight D. Eisenhower, presented a historic outline of D-Day events. With a depth of knowledge that included several recollections of his grandfather, General Eisenhower, and his personal observation of the general's relationship with other key players - including Winston Churchill - Professor Eisenhower gave a unique and comprehensive perspective on D-Day. He also explored the possibilities opened up by the success of "Operation Overlord" for our nation and others and answered questions from the audience. 

The 24th annual Governor's Lecture in the Humanities saw record attendance: an estimated 1,500 were seated at the Holland Performing Arts Center in Omaha. The lecture was preceded by Humanities Nebraska's annual fundraising reception and dinner. Another record was set when more than $200,000 was raised to fund state-wide humanities programming for the coming year. HN greatly appreciates the co-sponsors, grand benefactors, benefactors, sponsors, sustainers, supporters and other donors who helped make this possible. 
---
Listen to the lecture now!
Full recording, courtesy of NET Nebraska. Click now to listen. 
---
Resources
---
Thank you to our 2019 co-sponsors:
25th Annual Governor's Lecture speaker and date will be announced next spring. Plan to join us in Lincoln at the Lied Center for Performing Arts.