"The 50s in Focus" Keynote Remarks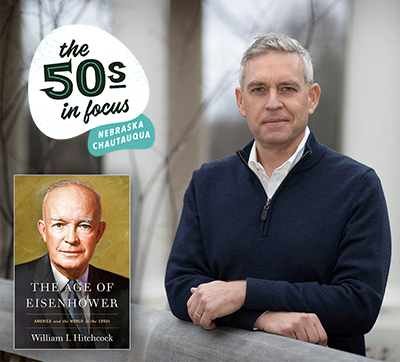 Let's put "The Fifties in Focus"!
Join us at Merryman Performing Arts Center for to hear from author and 1950s expert William I. Hitchcock
William I. Hitchcock is the William W. Corcoran Professor of History at the University of Virginia. His work and teaching focus on the international, diplomatic and military history of the 20th Century, in particular the era of the world wars and the cold war. His book, "The Bitter Road to Freedom: A New History of the Liberation of Europe" (Free Press, 2008) was a finalist for the Pulitzer Prize, a winner of the George Louis Beer Prize, and a Financial Times bestseller in the UK. His most recent book is The Age of Eisenhower: America and the World in the 1950s" (New York: Simon and Schuster, 2018), which was a New York Times bestseller.