New Chautauqua to Unmask the 1950s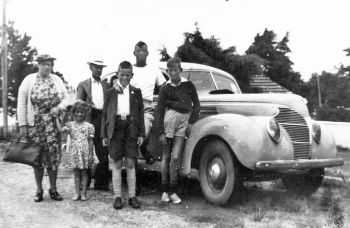 Remember the 1950s? It was a decade that is often looked at with a sense of nostalgia and romanticism. But the 50s was also a time of sweeping change that can now be revisited with a more objective eye.
Television, hot rods, and rock-and-roll changed the way we spent our free time. However, it wasn't all idyllic. 
The Cold War tensions continued to escalate with the Korean War and flare-ups around the world. Superpowers competed in an unprecedented space race. The U.S. experienced a baby boom that strained domestic resources. Meanwhile, women and minorities navigated an unfriendly labor market, and the Civil Rights movement began to solidify. McCarthyism compromised families, friendships and working relationships. 
Next summer in Kearney, Humanities Nebraska will present a new style of Chautauqua that will explore the social, economic, political, and international changes of this decade. There will be a variety of activities and events for Nebraskans of all ages to enjoy, led by various experts and scholars.  
Join us as we unearth a plethora of stories from the 1950s that might just change the way you look at this era forever. More details will be shared on our website after the first of the year.