New Speakers, Topics Added to the HN Speakers Bureau: Book Now!
Humanities Nebraska is pleased to introduce the following new additions to our Speakers Bureau. To book one of these speakers, please visit HumanitiesNebraska.org, click on "Speakers," and select either a speaker or title to get started.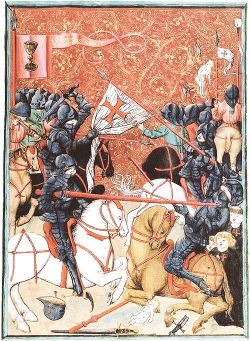 Omaha World-Herald food critic Sarah Baker Hansen and her husband Matthew Hansen, also a World-Herald columnist, will present "The Better Half: Nebraska's Hidden Treasures," which focuses on their statewide travels. The Hansens speak about rediscovering their own home state and encourage other Nebraskans to do the same.
Author Ron Jensen discusses George Norris's vision of a "model state legislature" after 80 years as the nation's only unicameral state legislature. In "The Nebraska Unicameral At Eighty: Does George Norris's Vision Still Live?" he includes interviews with living speakers of the legislature, Norris's fundamentals, and analysis. 
Descendents of DeWitty will present "The Audacious, NE Saga." DeWitty, later called Audacious, was the largest and longest-lasting African-American settlement in rural Nebraska. Descendants of DeWitty pioneers re-enact stories of the people of the settlement, accompanied by historic photographs. 
Stephen Lahey will discuss "The Hussites" and their 15th-century domination in Europe, which began with the first revolution in history, and continues to define Czech identity. Lahey introduces the theologians and the generals who led the movement, the ideology that defined it, and the internal division that threatened to destroy it.
Maureen Waldron presents "Nebraskan at Heart: Joslyn's Eugene Kingman and The New York Times." With many images, she covers former Joslyn Art Museum director Eugene Kingman's life and success starting as an artist from New England who was commissioned to create a mural for the main lobby of The Times and came to love painting Nebraska scenes.