David Reynolds, Cambridge University historian and author of "The Long Shadow: The Legacies of the Great War in the Twentieth Century," will speak about WWI as he delivers the 20th annual Governor's Lecture in the Humanities at 7:30 p.m. on
October 1 at the Holland Performing Arts Center in Omaha. The lecture, which is free and open to the public, is presented by Humanities Nebraska (HN) with presenting sponsors First National Bank and the University of Nebraska.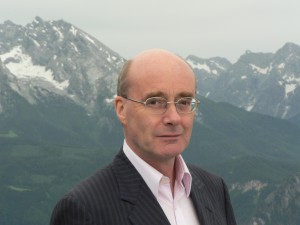 "As the world grapples with new rounds of social and geopolitical challenges in Europe, the Middle East, and elsewhere, David Reynolds' insights about how World War I has affected international relations over the past century is particularly timely," said Chris Sommerich, HN executive director. "I think that we will all come away from this lecture with a better understanding of how past and current conflicts in the world are connected, and maybe with some good questions to ask of candidates who want to lead our nation forward."
Professor Reynolds is the author of eleven books as well as three edited and co-edited volumes. His most recent book, "The Long Shadow" on the legacies of the Great War, was awarded the 2014 Hessell Tiltman Prize in the U.K.
Reynolds also has written and presented nine historical documentaries on 20th century international history for BBC TV as well as the award-winning BBC Radio 4 series, "America, Empire of Liberty."
A World War I reading list is available at www.HumanitiesNebraska.org (select "Governor's Lecture" from "Programs"). For further information, please contact Humanities Nebraska at 402.474.2131 or info@humanitiesnebraska.org