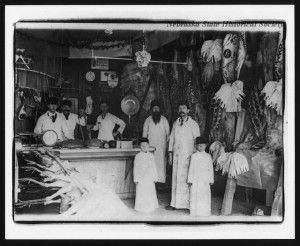 Humanities Nebraska will partner with the Smithsonian Institution through the "Museum on Main Street" program to bring a traveling exhibit that celebrates work and various industries to seven communities across Nebraska in 2015 and 2016.
"The Way We Worked," adapted from an original exhibition developed by the National Archives and Records Administration, explores how work has become a central element in American culture. It traces the many changes that have affected the workforce and work environments over the past 150 years, including the growth of manufacturing and increasing use of technology.
The exhibition draws from the Archives' rich collections, including historical photographs, archival accounts of workers, film, audio and interactives, to tell the compelling story of how work impacts our individual lives and the historical and cultural fabric of our communities. At each site, the local stories of innovation, entrepreneurship and perseverance will be told through special displays.
"The Way We Worked" will be on display in the following communities in 2015 and 2016:
Gering: September 16-October 16, Legacy of the Plains Museum
Aurora: October 27-November 25, Plainsman Museum
Bellevue: December 9-January 7, Sarpy County Museum
Norfolk: January 20-February 18, Elkhorn Valley Museum
Hastings: March 2-April 1, Hastings Museum
North Platte: April 11-May 13, Golden Spike Tower & Visitor Center in cooperation with the Lincoln County Historical Museum
Columbus: May 27-June 26, Platte County Historical Museum
The Way We Worked is part of Museum on Main Street, a collaboration of the Smithsonian Institution and Humanities Nebraska. This exhibition is brought to Nebraska with funding support from the John W. Carson Fund at the Nebraska Cultural Endowment, Union Pacific, Brown Transfer Company and other generous donors from each community.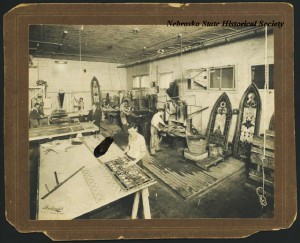 Museum on Main Street is a partnership between the Smithsonian Institution Traveling Exhibition Service and state humanities councils nationwide that serves the small-town museums and citizens of rural America. Support for Museum on Main Street has been provided by the United States Congress.