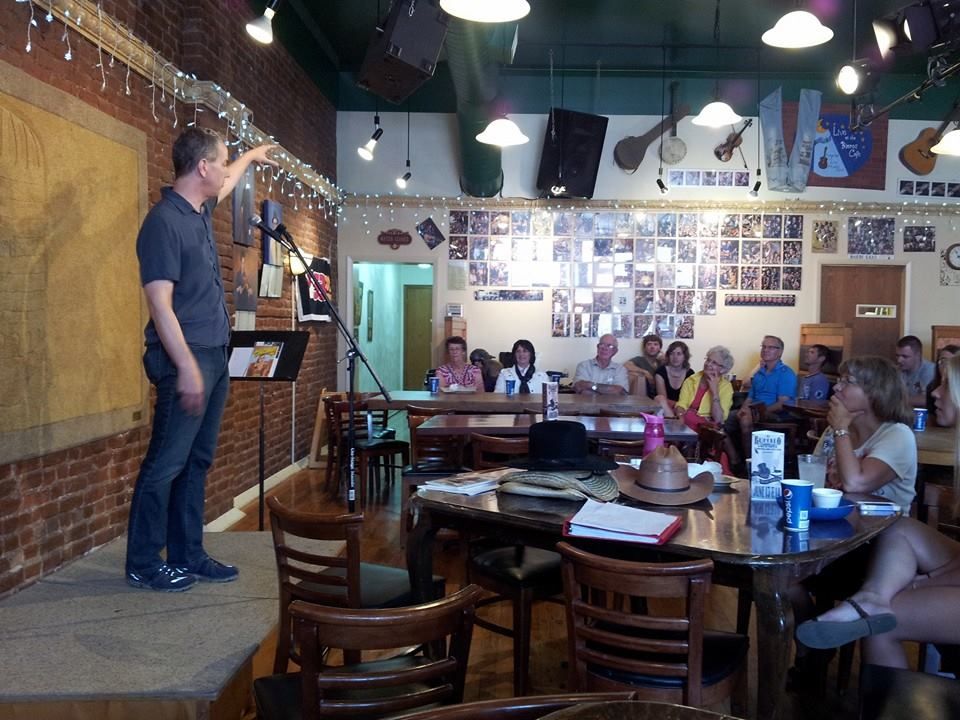 There is something hardwired into us as humans where we simply can't resist a good story. I was reminded of this recently at the Buffalo Commons Storytelling Festival in McCook, a personal favorite of my family. Humanities Nebraska has funded this storytelling festival several times over the years, and I love to see firsthand how it brings the McCook community together with people from across the state and elsewhere and provides people of all ages with plenty of opportunities to tell their own stories and see how they are connected to the stories of others.
This year, Buffalo Commons showcased several types of storytelling. There was the traditional, represented by the immensely enjoyable Beth Horner, who delighted people with stories rooted in her native Missouri, from how her town of Columbia fought off a pipeline that would dump sewage into the Missouri River to describing the guilty satisfaction of reading romance novels and hiding it from her fellow librarians. There was poetry, led by Matt Mason and Sarah McKinstry-Brown of Omaha. Matt, the force behind Louder Than a Bomb (high school students competing in slam poetry) in Nebraska, introduced slam poetry to McCook by orchestrating a read-off between audience members ranging in age from a teenage girl to a more "seasoned" gentleman in his 70s. Every poem recited was a heartfelt example of the power of stories, and every poet was cheered with gusto.
The Steel Wheels
And then there was music. Gifted songwriters are in essence masterful storytellers, and therefore it was perfect to have master storyteller musicians known as The Steel Wheels featured at Buffalo Commons. Heralding from the Shenandoah Valley of Virginia, The Steel Wheels used guitar, banjo, string bass, mandolin, fiddle, and rich harmony vocals to blend old time mountain music, bluegrass, and folk into a style steeped in tradition but very much their own. But what most set them apart from other talented bands was the entertaining and deeply personal stories accompanying each song. You don't often see a band hold their audience's rapt attention between songs with stories about exploring cemeteries for distant ancestors, music as a life preserver for a grandparent sinking into dementia, and the adventures of a secret Amish party band. But as good as the commentary was, the songs themselves were even better.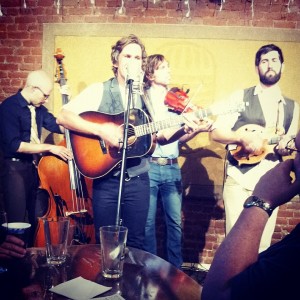 As we drove from McCook back to Lincoln, my family was already looking forward to next year's festival. Keep an eye out for it!
–Chris Sommerich, Executive Director