UNO Milo Bail Student Center
Tuesday, October 30, 2018
5:30 - 7:00 PM
---
Panelists
Victoria M. DeFrancesco Soto, Ph.D.
Lecturer at the University of Texas at Austin Lyndon B. Johnson (LBJ) School of Public Affairs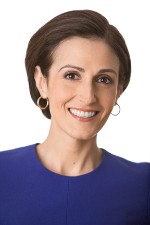 Victoria is a political scientist that got the political nerd bug in middle school student council. Today she hangs her hat at the LBJ School of Public Affairs and engages in political wonkiness on MSNBC, NBCNews.com, and Telemundo among others.
Victoria's areas of expertise include immigration, Latinos, women and politics, political psychology, and campaigns and elections. In looking at immigration, she takes a broad historical perspective to understand current policy debates. When looking at diverse groups within the electorate, Victoria focuses on how women, Latinos, and other minorities influence policies. Underlying all of her policy interests and research agenda is the intersection between campaigns, elections, and policies—in other words how the political horse race shapes every aspect of our day-to-day life through policy outputs.
Victoria is a contributor to MSNBC and NBCNews.com as well as a regular political analyst for Telemundo. She has previously provided on-air analysis for CNN, Fox, PBS, Univision, NPR and has appeared on HBO's Real Time with Bill Maher. Most recently Victoria was a featured expert in the PBS documentary of the Civil Rights Trailblazer, Willie Velasquez in, Your Vote is Your Voice. Victoria is also published in both academic and popular outlets such as POLITICO, Talking Points Memo, and Perspectives on Politics.
Victoria is a professor at the University of Texas' LBJ School of Public Affairs where she was selected as one of the University's Game Changing faculty. She is also a faculty affiliate of the Department of Mexican-American and Latino Studies and the Center for Mexican American Studies. Named one of the top 12 scholars in the country by Diverse magazine Victoria previously taught at Northwestern University and Rutgers. Victoria received her Ph.D. from Duke University and did her undergrad work at the University of Arizona. She's a diehard Arizona Wildcats basketball fan and when she's not political sciencing Victoria is hanging out with her family in beautiful Austin, Texas and perfecting her green chile and cheese tamale recipe.
David Fahrenthold
Reporter for The Washington Post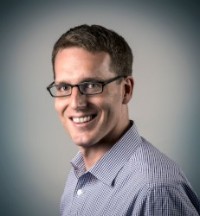 David Fahrenthold is a reporter for the Washington Post, covering the Trump Organization and President Trump's potential conflicts of interest. He has worked for the Post since 2000, and his prior assignments included the D.C. police, the environment, New England, Congress and the federal bureaucracy. In 2017, he won the Pulitzer Prize for national reporting for his coverage of Donald Trump's empty promises to donate to charity, and for revealing the existence of a tape from Access Hollywood that showed Trump speaking lewdly about groping women without their consent. A native of Houston, he now lives in Washington, D.C. with his wife and two daughters. 
TBD
---
Moderator
Barbara Pickering, Ph. D.
---
Additional Supporters